Extensão transformadora
A experiencia do projur mulher e diversidade da universidade de passo fundo
Josiane Petry Faria

Universidad de Passo Fundo
Palabras clave:
Extensão transformadora, Inclusão, Indissociabilidade, Projur mulher diversidade., Transformative Extension, Inclusion, Indissociability, Projur Women and Diversity.
Resumen
Resumo
O momento atual de crise econômica no Brasil se reflete fortemente na educação superior, sobretudo na gestão dos projetos e programas de extensão das universidades brasileiras, onde é sentida a pressão, disfarçada de incentivo, para a inovação e criação de produtos. Os cortes orçamentários atingem fortemente a extensão, a exigência de elevada produção científica, analisada quantitativamente e a demanda de maior presença em sala de aula leva ao questionamento: sobreviverá extensão universitária, especialmente nas ciências humanas e sociais? Como hipótese apresenta-se a experiência do Projur Mulher e Diversidade, o qual atua em tanto na prevenção como no enfrentamento à violência, disponibilizando suas habilidades para a transformação individual e cultural. Partindo do objetivo de resolver o problema, a análise crítica leva a necessidade de indissociabilidade e a experiência do Programa de Extensão Projur Mulher e Diversidade se chega à conclusão de que a resposta vem pela resistência dos extensionistas e pela ressignificação da própria extensão, a qual demanda indissociabilidade com o ensino e a  pesquisa, apontando para um modelo que não se basta na crítica, voltando-se para a transformação e inclusão social.
Abstract
 The current economic crisis in Brazil reflects on the Brazilian higher education, especially in the management of projects and extension programs of Brazilian universities, where pressure, disguised as incentive, is felt for innovation and product creation. Budget cuts first reach the university extension programs, the requirement of high scientific production, quantitatively analysed and the demand for main presence in the classroom leads to the question about the survival of university extension, especially in the human and social sciences. Therefore, critically analysing the extension patterns, the necessity of the indissociability and the experience of Projur Women and Diversity extension program, concludes that the answer comes from the extensionists resistance and the resignification of the extension itself; which demands an indissociability between teaching and research, pointing to a model that isn't only dedicated to critical analysis, but turning to social transformation and social inclusion as well.
Descargas
La descarga de datos todavía no está disponible.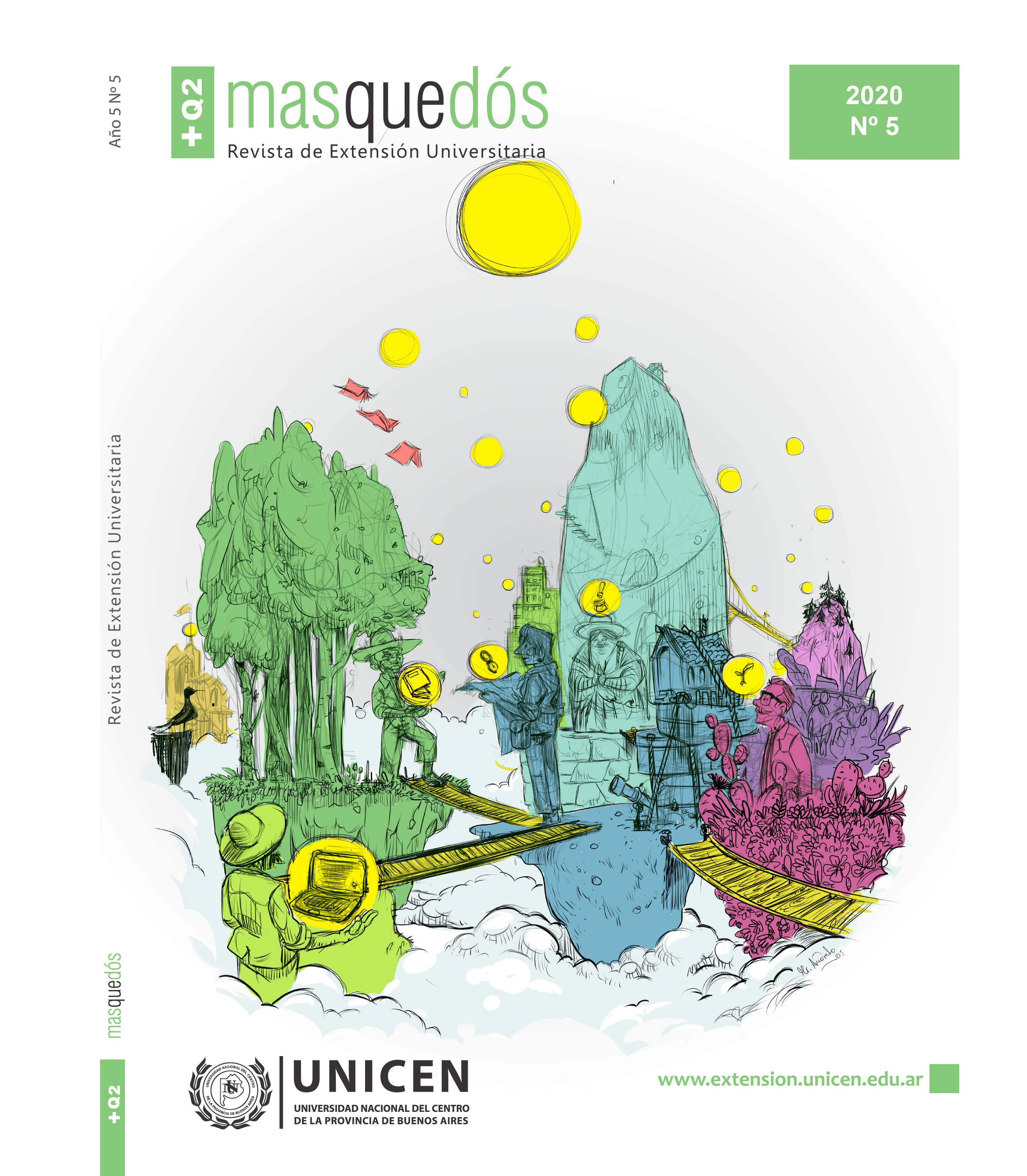 Cómo citar
Faria, J. (2020). Extensão transformadora. Masquedós - Revista De Extensión Universitaria, 5(5), 8. Recuperado a partir de https://ojs.extension.unicen.edu.ar/index.php/masquedos/article/view/77
Sección
Territorio y currícula
Masquedós autoriza la reproducción parcial o total de los textos siempre que se cite la procedencia. La propiedad intelectual de los artículos es exclusiva de los autores. Para ello los autores una vez aprobado el trabajo deberán firmar la cesión de derechos, para la publicación. Las opiniones vertidas en los artículos son de exclusiva responsabilidad de los autores y no reflejan necesariamente la posición del equipo de la revista.
No se cobran cargos a los autores por la publicación de artículos.